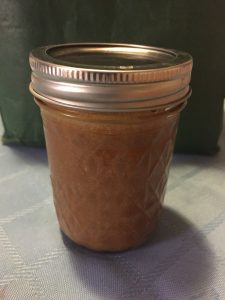 Just preparing some butterscotch sauce for another dish, but since I am adapting from another recipe I figured I'll post what I actually used here.
1 cup of light brown sugar
2 TBSP rum
Put the above into a saucepan and bring to a boil. Continue boiling while stirring often for 2 / 3 minutes.
Remove from heat & stir in:
5 TBSP butter
1 TBSP apple cider vinegar
1/4 tbsp salt
1/4 cup of heavy cream
1 TBSP rum
Stir until smooth; turn up heat until mixture boils. Continue stirring for 1 minute; turn off heat.
Pour butterscotch sauce into airtight container and refrigerate overnight.
Voila!