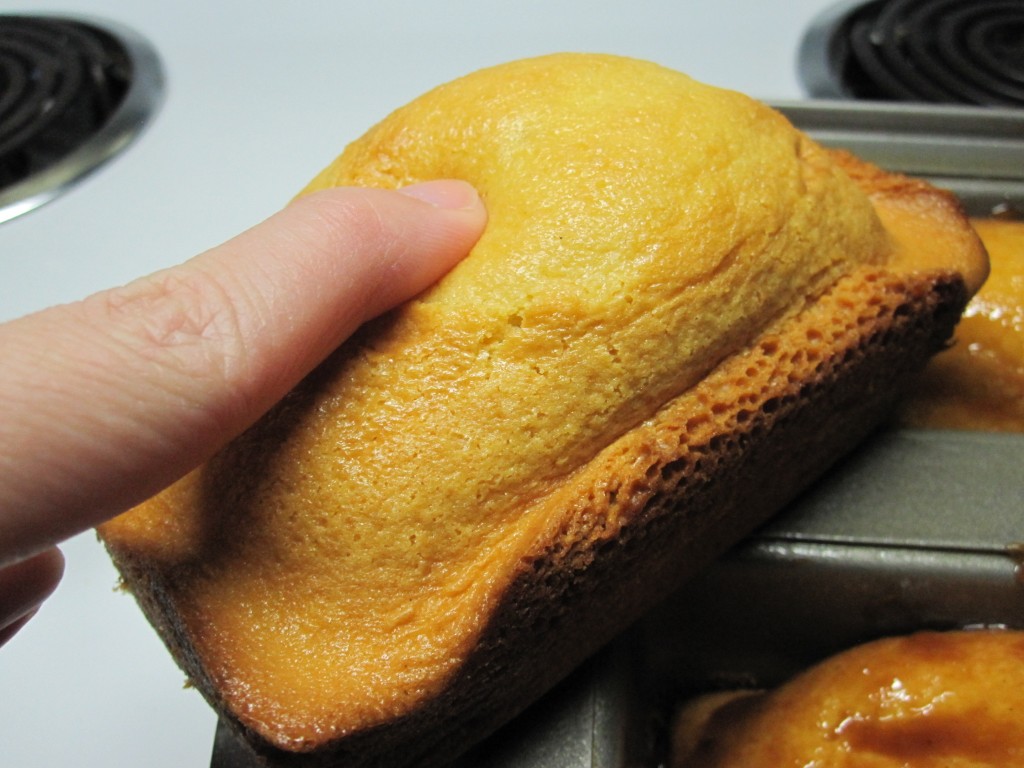 In late October my aunt from Kentucky brought up a few loaves of a soft kind of bread as a treat… I only had a slice, but I fell in love and immediately wanted the recipe.
A week later the recipe for the Rhum Cake popped up in my email inbox and I immediately set out to try the recipe… To more than stellar results.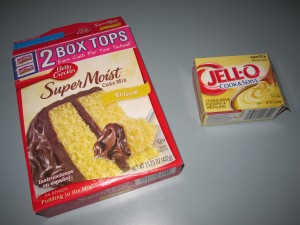 Below is the original cake recipe that was sent to me:
INGREDIENTS for CAKE
3 eggs
4oz (approx 1/2 cup) oil
1 box yellow instant pudding (approx 3-1/2 oz)
1 box Butter Golden cake mix
4oz (approx 1/2 cup) self rising flour
10oz (approx 1-1/4 cups) milk
2oz (approx 1/4 cup) Rum
1 teaspoon vanilla

DIRECTIONS for CAKE
1: Turn on oven 325 degrees F
2: Mix all ingredients well for about 10 – 15 minutes.
3: Pour mixture into bread tins in the following sequence:
3a: 25 minutes at 325 degree F
3b: 10 minutes at 250 degree F
3c: Turn off oven, leave in oven for 10 more minutes
The first time I tried out the above, I followed the recipe to the tee and absolutely loved the results. In fact I loved them so much that I decided to change up the recipe using 5oz (approx 5/8 cup) of melted Stracciatella from the Lindt store in the Aurora Premium Outlet Mall.
So how did I adapt the recipe when I decided to add that particular ingredient?

Well the changes were more for the liquid ingredients as I kept all the dry ingredients the same. The liquid ingredient changes are below:
INGREDIENTS for CAKE
2oz (approx 1/4 cup) oil
6oz (approx 3/4 cup) milk
3oz (approx 3/8 cup) Rum
5oz (approx 5/8 cup) of melted Stracciatella
As long as all the liquids add up to 2 cups total it should be good, right? Well… almost. What ended up happening was that the bread did not keep its shape as well as the first batch, but the flavor was absolutely heavenly.
If I were to do this all over again I would have had 3oz of oil and 2 oz of Rum because I think the added 1/8 cup of Rum affected the consistency of the batch… but we may never know unless I decide to try this again another day.
Now, in the original recipe, I was also given the ingredients and directions for the icing… so below is the original recipe:
INGREDIENTS for ICING
1/2 stick butter
1-1/2oz (just under 1/4 cup) sugar
1oz (1/8 cup) Rhum

DIRECTIONS for ICING
Boil together, then pour over the warm cake
Oddly enough… I let the icing boil for five minutes before letting warm in a simmer. But the wise-guy inside of me decided to boil it up again when the baking took longer than expected. What ended up happening was that the consistency changed and the icing hardened as it cooled on contact turning the icing into a rum-flavored toffee…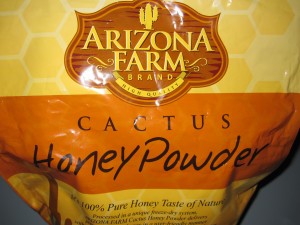 Mmm… toffee… this could be very very dangerous for me and for my friends for that matter. Granted the turning into toffee could be the result of me using honey powder as a replacement for sugar (as I have been doing in all my cooking) so really I may never truly know.
Final result? I think this is one recipe I am going to want to change up more often, since the first batch I created not only mini-loaves of bread, but cupcakes as well… and the cupcakes were rather popular. I could see this is not only a dessert, but breakfast or an appetizer which is a good thing all things considered.