On a whim I decided to purchase a ticket to see Il Divo & Orchestra in Concert World Tour for the first of their two night stay in Chicago. Personally I have been a fan of Il Divo since their self-titled first album back in 2004, like most other women that fell in love with the group over the years the one song that caught my attention back then was the Spanish cover of Unbreak My Heart as sung by Toni Braxton: Regresa a Mi.
Still so good and dare I say it probably even better live. The staging for their current world tour is very similar to their DVD concert Live in London.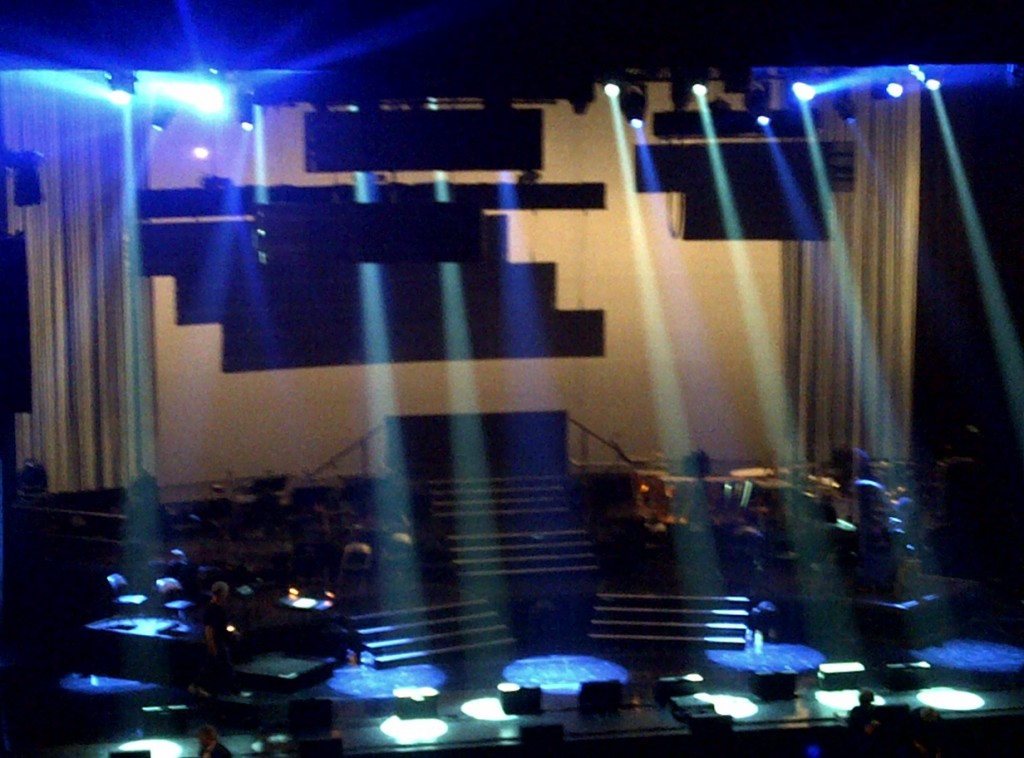 For that particular number the men dressed down a wee bit from their normal full Armani suits and serenaded the crowd… but one of the songs that they opened with was their rendition of Come What May from Moulin Rouge.
Their music repetoire to me appears to stretch across a vast variety of styles and songs, going from balladic pop (like Unbreak My Heart and Unchained Melody) to musical theatre (Impossible Dream, Somewhere), Latin / dance (La Vida Sin Amor) to other popera songs (Time to Say Goodbye). Their latest album and tour set list also largely reflects their expanding repetoire though if I were honest I would have liked to have heard more songs / music in the vein of the Latin / dance song: La Vida Sin Amor. However, this quartet isn't known for their Latin roots, but rather for their romantic classical sound so I can't complain too much since that is the sound that drew me to them in the first place. What was another major draw for me? The fact that not all of their songs was in English, in fact the majority of their covers are done in other languages be it Italian, Spanish, or French (as some of the primaries) which is a reflection of the international feel of this group (David is from the United States; Carlos is from Espana; Sebastian is known as the Frenchman in the group while Urs is Swiss).
Taking a look at the released set list for the current World Tour:

ACT ONE
ACT TWO
Come What May
Dove L'Amore
Adagio
Nella fantasia
Medley (La Vida Sin Amor / Ti Amero / Have You Ever Really Loved A Woman / Angelina)
Don't Cry For Me Argentina
Everytime I Look At You
Passera
Unchained Melody
My Way
Senza Parole
Melanconia
Si Tu Mi Amas
Mama
Hallelujah
Crying
Ven A Mi
Regressa Mi
Por Que Tu Me Amas
Somewhere
There have been a few changes and adaptations from this original set list but the majority of the songs are correct. Il Divo balanced some of the songs from their newest album with plenty of old favorites from their previous four albums. They went through the entirety of the spectrum of music while staying true to themselves as artists and performers. They are entertainers in the same vein as the boy bands or pop princesses from the turn of the century but they entertain in their own way that just brings the audience and fans back for more.
Continue reading →