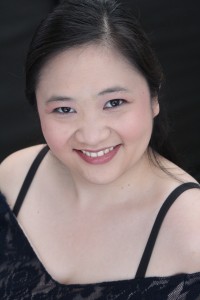 LATEST PROJECTS
For anyone that has noticed I have added a new category in the above menu: QuossOver.
What is QuossOver? Well QuossOver is a rewording of CrossOver whose definition is:
a. the act of crossing over in style, usually with the intention of broadening the commercial appeal to a wider audience.
b. music that crosses over in style, occasionally sharing attributes with several musical styles and therefore often appealing to a broader audience.
Granted the above applies to music, but the idea can be adapted in other mediums… if you have missed it I wrote a Tumblr post rather recently:
I am thinking…

Of restarting my blog by comparing books I have read to their movie
counterparts… Since I have been catching up on a lot of those lately…
So I have added various past blog posts that I have already written that was originally created in one medium before being adapted / recreated in another medium. Various mediums include written works (books, short stories, comics, etc), film / television, staged productions, etc.
What I strive to do is to either write or vlog (depending on time constraints) about whatever the story happens to be (pretty much a review) and will also talk about in either the same post or in another post about where the original story came from or other adaptations I have seen.
Comparisons are going to be made, pros and cons of each medium will be explained in my opinion and we'll see where this will take us.
Granted considering how busy my life has been, I will try to post as much as possible and catch up on other titles that I have already gone through and is on the backlog, so bear with me.
I do plan to continuing blogging (or vlogging) about whatever happens to come to mind… however, QuossOver is a focus that will help me catch up on my backlog of reviews and posts, as well as something I have been doing anyone in past blog posts.
Blogger . . . Tutor . . . Thespian . . . Writer
What can be considered as fairly middle of the road for most people is what I consider to be fairly middle of the road for me during my free time.
Wait, free time?
Well, yeah… as in the above is what I do outside of my day job. You know, during the work nights, weekends, whenever I have a free moment?
Then what do I do during the day? The best way for me to answer that for you would be with the following:
I am married to engineering and am its faithful wife by day, but at night my wanderlust takes hold and the arts becomes my jealous paramour.
Still confused? How about this?
Engineering is my safety net. Writing is my passion. Acting is my escape when the other two become too much.
I would never claim to be multi-talented by any stretch of the imagination. More of a "jack of all trades – master of none". I know, depressing isn't it?
Nevertheless keep stopping by so you can keep up with what I have been up to lately, since that seems to change as regularly as the weather in Chicago.